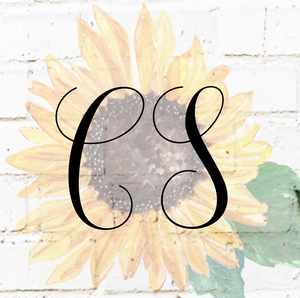 Our Story
Ever since I was in my late teens, I've been crafting. I continued to craft until my first daughter was born, and then I starting scrapbooking her as a little girl. Over the years I began to get new crafting equipment, and one year for my birthday, my husband and two daughters got me my first heat press. And three months later, I opened my Etsy shop, Country Squared.
I started small, using basic equipment, and supplies. Eventually I was able to branch out and purchase more professional equipement.
In July of 2019 I opened another Etsy shop to sell my digital designs for other sellers such as myself to purchase. (cowyardcounty) Through those designs, I was given the chance to meet a group of people through FaceBook, who have only helped and encouraged me to grow my business even more.
In the past two years, CountrySquared grew into a true family business. My husband has been given the nickname, "the mug man" because his favorite things to make are the mugs. My oldest daughter does a large amount of the painting and the shipping. My younger daughter helps out the best she can, even at the age of six. And my ten month old son is "The Assistant to the Regional Manager."
Thank you for shopping at Country Squared!